There is a confidence that comes from knowing you have on a great outfit. In a male dominated world, women have to sometimes work twice as hard in order for them to be seen and respected. Having on a great work ensemble can going a long way in adding to your level of confidence.
The age long question of What do I wear? has got to be one of the greatest choices facing women. We may seem to have lots of clothes and still have a problem of choice. What color do I combine with the other? Does this shirt match with this skirt?
Here are 20 great work/office outfits for women, from Pinterest to inspire your choice.

2.  White collar shirt with sweater and a pair of black trousers. Perfect for those warm but slightly chill days
3. Chic khaki suit blazer
4. Turtle neck top paired with wide legged checkered pants
5. Plain chiffon blouse with slacks.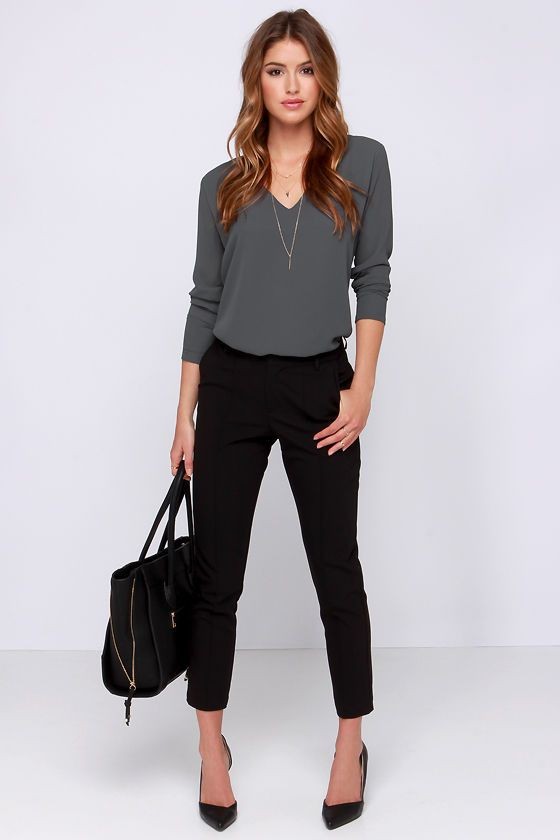 6) Peplum top and plaited skirt combination for days when you need that extra boost of confidence
7
8. Look casual but business ready in this beautiful outfit.
9. Reflect your personality while conveying your credibility and competence in this white top paired with an A line skirt
10. Look every inch the professional
11.  Ghanaian TV personality Serwaa Amihere looking great in this corporate navy blue dress.
12. We always love a good business casual outfit
13. Simple Front slit A line dark blue skirt paired with a dark blue shirt with white polka dots.
14. Corporate Pant Suit suitable for any professional setting.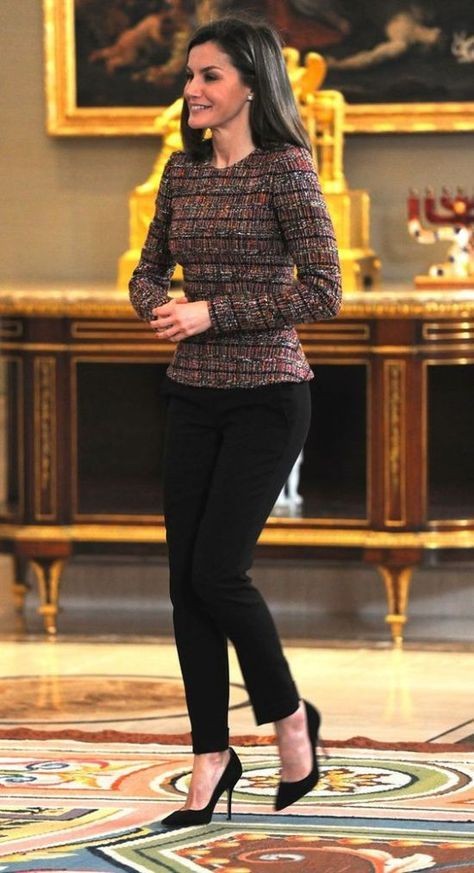 15.
16. Gray sweater top, with pencil skirt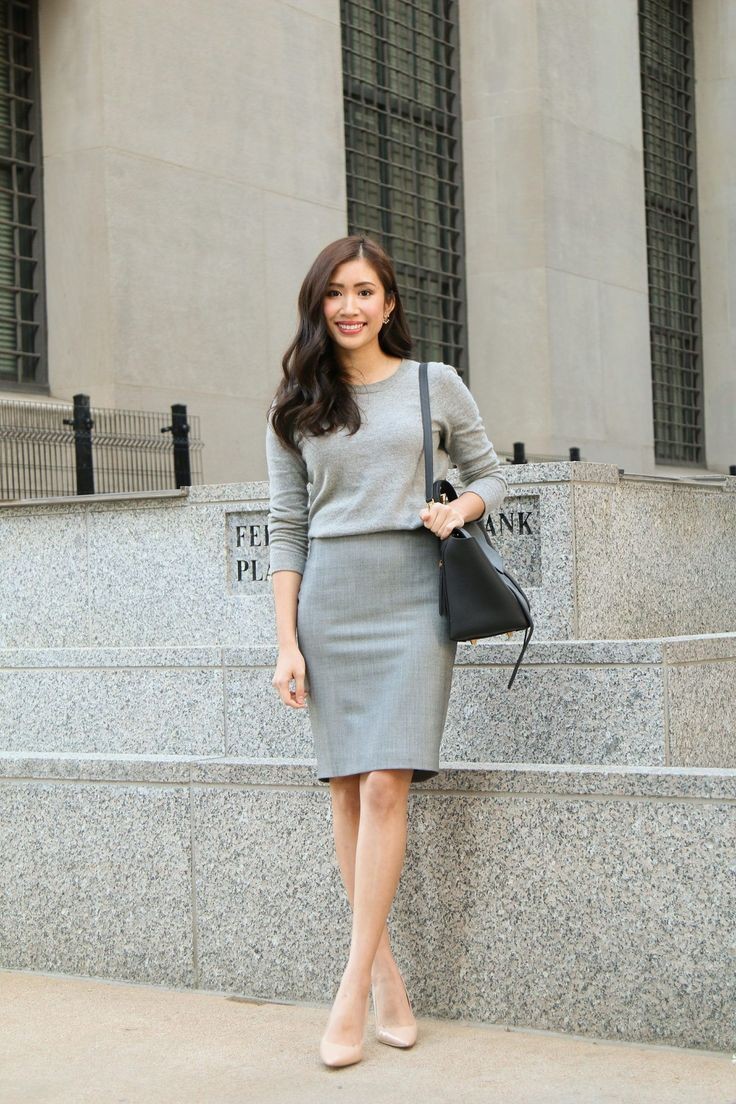 17.
18.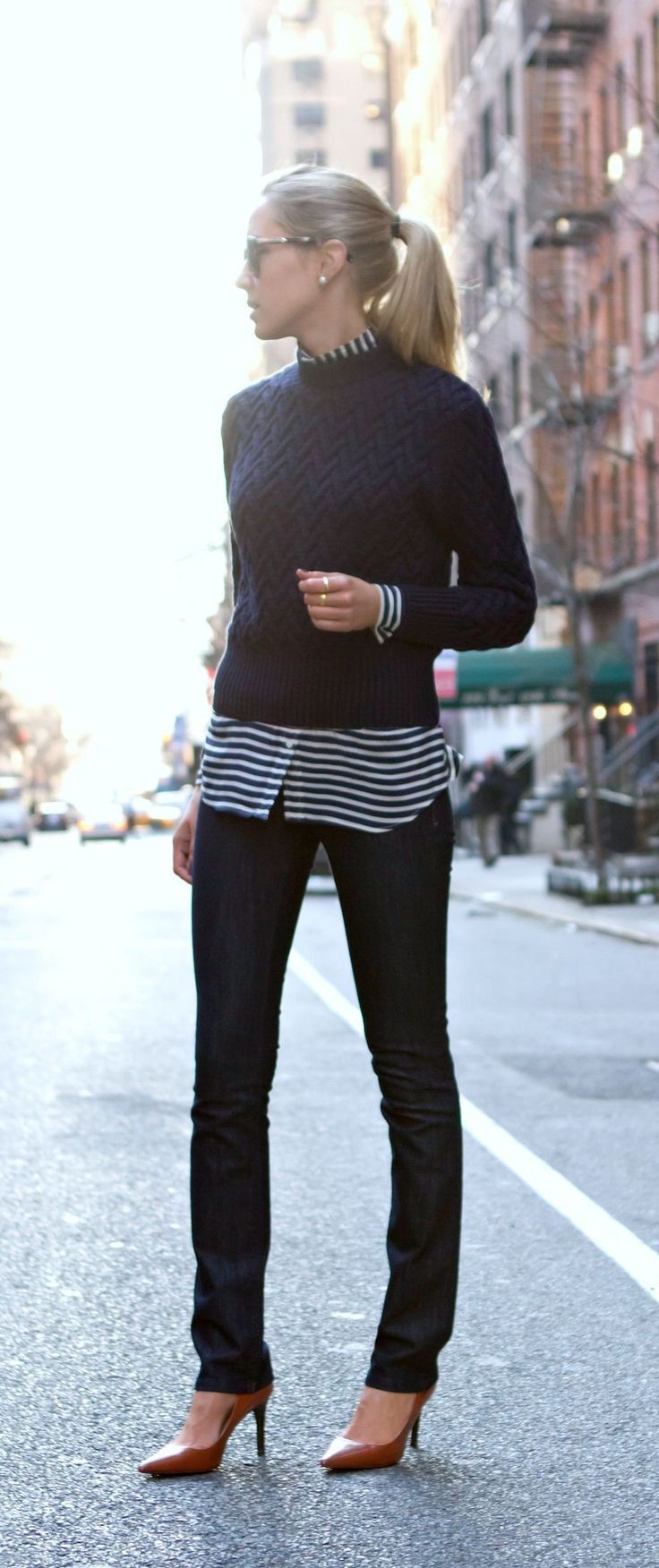 19.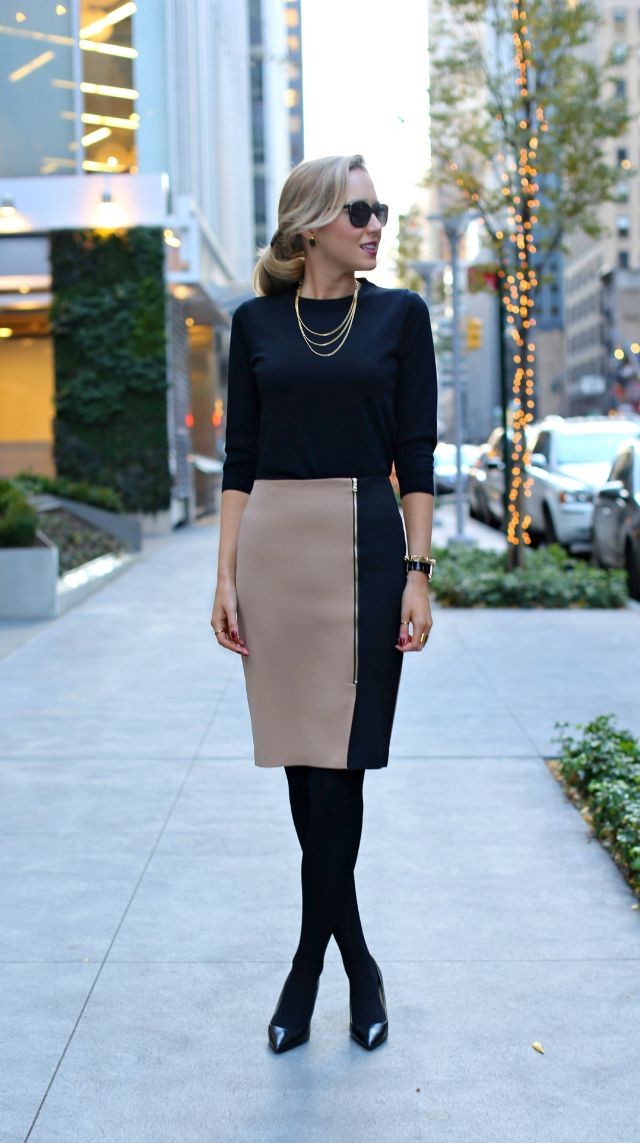 20. Great work/office outfits for women