It's not fun being alone during the holidays but with the situation of things right now, it is very likely that many of us would be would be away from loved ones for this years' holiday. Thank you COVID.
At least, there an upside to it. You won't be around annoying relatives and I mean that in the best way possible asking you when you are going to bring home a partner.
It's probably also for the best because you would not want to put the older members of your family considered to be the most vulnerable group at risk.
If you find yourself in this situation where you have to be alone, here are a few tips that will help you navigate this period without completely losing your mind being homesick.
We thrive on social interactions. The festivities and seeing others with their family can really get you down.
#Friends
One thing that has helped me cope were the friends around me that I have become a second family to me. They can't replace your family, but you can form new bonds with them and be less lonely. Look for new friends around, some of whom might also be spending the holidays alone and do it together, Life is easier and more meaningful when we do it together with people. Alone does not have to mean lonely.
#Decorate
Spend time to decorate your place if you are into that kind of stuff. You can go all out or choose to do something simple, the choice is up to to you. The point is that you are doing something that will bring you joy.
#Facetime/videocalls
Video calls with the family/loved ones is one way to be present while being hundreds of miles away. All thanks to technology. You can still attend the holiday party via zoom.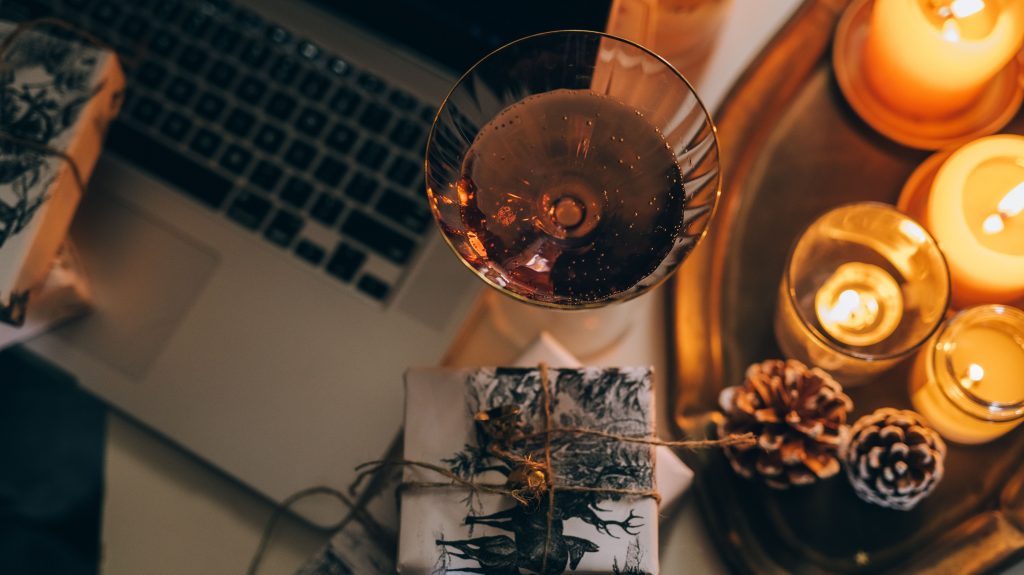 #Find fun things to do
With the pandemic and lockdown, a lot of places are closed but you can create your own fun. There are so many decorations that have been set up all over the city, and they are a beautiful sight to see especially at night. So wear your favorite winter coat and go on a tour around, take cool pictures while you are at it and don't forget to wear gloves.
#Practice selfcare
Be selfish with your time and take care of your self. Solitude can be a great thing. This is a good time to finally read that novel you bought that has been sitting idle in your kindle, watch re-runs of your favorite shows or catch up on new ones.
It is a great time to also reflect on all that has happened so far and come up with new strategies. Remember to Journal, trust me you would like to read up on what was going on with you now in a few years.
#Attend a Church service
Although the year is unusual, there are still some churches that are having some activities. Just follow the safety guidelines and practice social distancing. Be sure to check the time though and if there is a limit on the number of people that can attend at a time.
Being alone does not mean you are lonely. You are alone, but you have a whole lot of people who care about you. Remember that always.