This post contains some affiliate links!
Struggling with what to gift people for special occasions like Christmas? You are not alone.
A lot of people struggle with what to gift including me. Lot of times I find myself second guessing the gift item I have already bought and end up not gifting it out.
Questions such as, will they like it?… Is it too cheap?… Is it the perfect gift?… and so on cause doubts on what will make a good gift.
Christmas is a season of love. Giving is one of the ways we can show love to those around us who make our life here on earth a pleasant one.
When you give someone a gift, it signals how important they are to you.
With all that has happened this year, gifts giving are one way to show your loved ones you care about them.
If you are not able to spend the holiday with them, at least your gift can reach them.
Growing up Nigerian, wrapping presents to give out was not really something we did, at least not in my family and I did not also see that around the families I grew up around. Aside big corporate organisations that gave out Christmas hampers, all we did on Christmas day in terms of gifting, was deliver food, receive food and go on lots of visitations. Not forgetting the ever present fried meat and chin-chin packs.
Things are changing though, and the western way of celebrating Christmas is fast becoming a norm in many homes
When gifting a loved one, research says that some of the best gifts are those that reflect a bit of you, because it gives both the giver and the receiver a feeling of closeness.
Sometimes when you go all out, you may miss what the person you are gifting really wants.
PIN THIS!!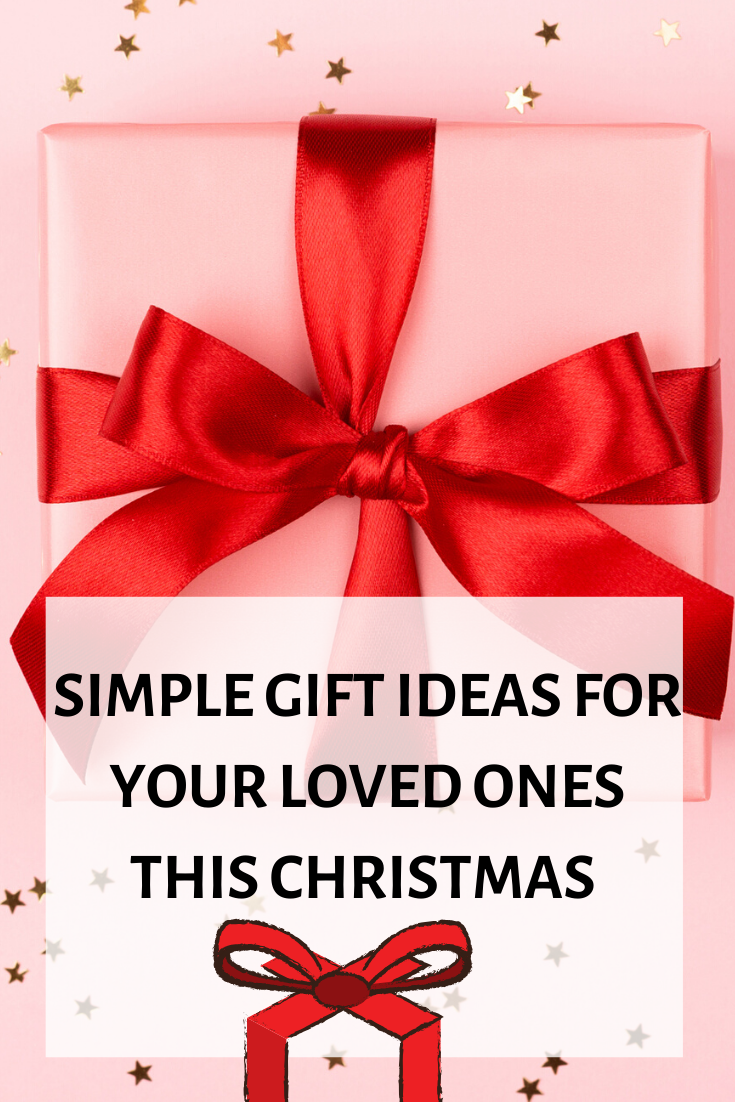 I have received some not so expensive gifts that I have truly treasured, because I know the person gifting me really put a lot of thought to it. I have this teddy bear my best friend gave to me as a gift, it was hers, and she gifted it to me. Up till this day, I still have it.
Your motive when giving someone a gift should not be to receive credit for buying the most expensive or thoughtful gift. And you also do not need to break the bank or become broke to gift someone this Christmas.
So in the spirit of the season, I am gifting you with a list of some gift items any one will appreciate with likely places to get them.
15 Simple Christmas presents to gift your loved ones
1.  A Journal
Maybe I am a little bit biased here because I loved to write, but a cute journal is a very personal and significant gift. You can add your very own personal touch by signing on it or you can go the extra mile by having it engraved with their names, or a phrase that best describes your relationship with them.
A journal as a gift item helps remind the person you are gifting that the life they are living is worth recording. A Journal can be used as a diary, a sketch book, a scrap book to store memories etc…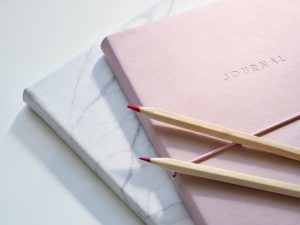 Sometimes they may just want to write down how they really feel and a journal gives that opportunity, or an idea comes to them in the middle of something, they can just easily write it down.
2.  Scented candles
Scented candles make for a perfect Christmas gift especially for a romantic partner. They add a beautiful ambiance and give that feeling of warmth and coziness. Never underestimate the power of a scented candle.
They are good mood lifters and the fragrances emitted stimulate the sensory and can be use to create a stress free ambiance.
You can't go wrong with a gift set of various scented candles and they are also a great value for money. It comes in very fun shapes and sizes with some really beautiful packaging.
3. Scarves and gloves
Nothing like a colorful scarf or a glove to keep you warm this winter. A glove or a scarf is a gift that can always be used by anyone. For gloves, there are different kinds. There are those with or without finger sleeves, gloves for gardening for one who loves plants, etc. I was once had a glove that was touch screen friendly and I loved it.
Just like socks, a glove is a cloth item that can get lost easily, so you don't have to be worried that the person already has gloves. There is no such thing as too many gloves and it would not hurt to have a glove to match an outfit.
4. Heat changing Mugs
Nothing like a cute mug to sip your tea from while minding your business. How much more a mug that is heat sensitive? cool right. This fun little gift is sure to put a smile on the face of the receiver.
A heat changing mug also called a magic mug changes color when filled with hot liquid.
5. Echo Dot
If you have been around kids, you will notice that they love to imitate adults a lot. Gift your kids this Echo and allow them the fun of asking Alexa to play music, read stories, answer questions, etc. It automatically filters content, providing only kid-friendly results.
6. Custom made Wallets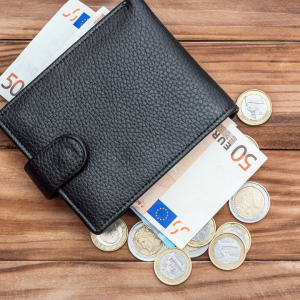 We would always need a convenient place to store cash, cards and the likes. I consider a wallet to be a great Christmas present because it is practical and useful.
7. Wine Glasses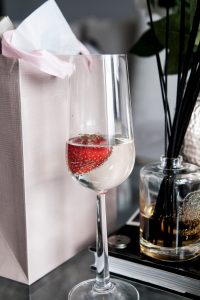 This will be a nice appropriate present to gift in a professional work space. So if you are looking to get a little something for that colleague who has been helpful at work this year, you may consider getting them wine glasses.
8. Beauty kit/skincare kit
Great present for one who is into makeup. It can come in different sizes, great also for travelling with small travel size make up items. A beauty kit could also contain skin care products.
9. Earbuds
Earbuds are all the rave now. Get this Deep bass headphones with built in microphone. Perfect for anyone who loves listening to music while working and exercising.
10. Flip flops
As I grow older, the more emphasis I place on comfort especially at home. Snugly cute flip flops that one can wear around the house can be a great Christmas present. They can fit as a budget or high end Christmas gift depending on taste.
Perfect for both adults and kids.
11. Sport band

A good gift perfect for anyone who is into fitness or anyone about to start their fitness journey.
12. Necklace/pendant

You can never go wrong with the gift of a jewelry.
13. Pictures frames, with or without pictures
A picture is a memory stuck in time. It speaks a thousand words and points to a different time. If you are looking to get a present for your loved one this Christmas, you may consider getting a framed picture of both of you, or a picture they may love.
It could also just be a beautiful frame, and they get to choose what pictures they want the frame to hold.
14. Love coupons or amazing daily pickups
If you have a partner, or even a loved one you appreciate, you can gift them love coupons this Christmas. Love coupons work like a regular coupon just that in this case, you will be carrying out the task anytime the one you gifted wants to make use of it.
A love coupon is basically a love note with promises. The promises contained can range from simple things such as an evening of dancing, day without chores, to a weekend getaway, date night, etc
You can always make up what promises you want your love coupon to contain.
Or gift box or jar containing amazing daily positive affirmations. Its a great present when they need a pickup which we all do from time to time, or to motivate and affirm them each day.
15. Vacation
A gift of a vacation is a wonderful gift. It is a great gift for parents, loved ones etc. A vacation gift is beneficial to appreciate those who have been there for you. It is an unexpected gift and is sure to surprise anyone who is being gifted.
Gifting your family a vacation, is a lovely way to create memories that will be cherished forever. It is also time alone with them without any form of distraction.  Memories are worth more than silver or gold.
You can even get creative with the way you present the gift to add to the fun of the surprise.
It is best to start the planning early, if you plan on gifting a vacation.